We are professionals, successfully operating in the field of film and television for a long time. We are based on a houseboat in Prague, Císařské louka.
FilmTeam has successfully completed dozens of assignments for our and foreign clients. For example, we have been working for the largest company in the Czech Republic, Škoda Auto….
We are proud holders of important international certifications in information security management systems (ISMS):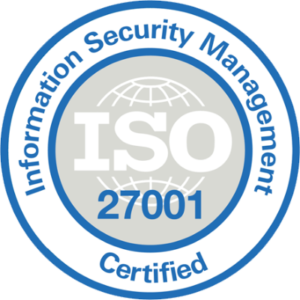 Employed at Czech Television since 1990, Filip joined the newly established TV NOVA station in 1994 and has been working as a freelancer since 1999 across all television stations, advertising agencies, and film companies. He has done more than 200 live broadcasts as chief cameraman, collaborating on countless taped programs, live-action and documentary films, and commercials. In recent years, he has also delved into directing documentaries and entertainment programs, as well as short promotional advertising spots.
CINEMATOGRAPHY WORK:
Entertainment programs
StarDance
MasterChef
Sportsperson of the Year (Czech: Sportovec roku)
Hockey Player of the Season (Czech: Hokejista sezóny)
The Golden Hockey Stick (Czech: Zlatá hokejka)
WANTED: Dagmar Pecková concert
The Olympic Games in London at the Czech House
Milky Way (Czech: Mléčná dráha)
Secrets of the Body (Czech: Tajemství těla)
The Smartest Czech (Czech: Nejchytřejší Čech)
Duets (Czech: Duety)
I'll Do Anything (Czech: Udělám cokoliv)
Wandering for a Song (Czech: Putování za písničkou)
Wandering for Wine (Czech: Putování za vínečkem)
Live-action work
The Water Sprite and Caroline – fairy tale (Czech: Vodník a Karolínka – pohádka)
Documentary films
Stories of Objects (Czech: Příběhy předmětů)
Dolomitenmann
Moms and Babies (Czech: Maminky a miminka)
Dying (Czech: Umírání)
DIRECTORIAL WORK:
Paralympic Athlete of the Year (Czech: Handicapovaný sportovec roku)
Celebrities on the Road (Czech: Hvězdy na cestách)
Spots for Eset, Wikov, Tos Varnsdorf, Škoda Transportation a.s., and Prysk
A graduate of FAMU, the Department of Editing and a member of the European Film Academy (EFA), Petr has been actively editing across all genres and media since 1993.
His work ranges from television production (collaborating, in particular, with director Roman Petrenko), creating visuals for ČT2 (Czech Television 2), video clips, documentaries such as one on the Prague German Language Theatre Festival entitled Zwanzig (with director Tomáš Luňák), and documentary production (with directors Pavel Dražan, Filip Remunda, Dana Maeder, Václav Kučera, and Yvonne Vavrová) to feature films – he was shortlisted for the Czech Lion Award for his film Alois Nebel.
As an experienced professional with nearly twenty years in the industry under her belt, Veronika can handle anything that's thrown at her and nothing can take her by surprise. She has produced motor sports and athletics shows and social programs and has also helped coordinate film productions, among other things.
She studied chemistry where she focused on film materials. It didn't take long and she ran to the film completely. She has experience with commercials, movies, events, film festivals and public TV.
HOW MUCH IS THIS GOING TO COST?
There's no one-size-fits-all answer to this question. It always depends on the specific project, the tech and equipment used, the number of shooting days for the project, etc. However, we can guarantee that you won't be paying for any unnecessary costs.
Long story short, our equipment is the best. During the principal photography and post-production phases, we work only with equipment that guarantees a top professional quality all across the board. Among our state-of-the-art equipment is the Sony FX9 6K full-frame camera.
The vast majority of our equipment is ours. We own a Sony FX9 camera with an FF 6K chip. And in addition to that, we have the complete set of high-end Zeiss lenses, zoom lenses, and solid glass to go along with it.
Our inventory also includes another 4K camera, photographic cameras, many lenses and all the accessories, GoPro cameras, an Insta360 camera, slider, camera crane, walkie-talkies, three spacious cars (2x Ford Tourneo Customs, 1x Ford Mondeo), reading devices, etc.
We also have a high-quality drone with interchangeable lenses available and a 4K stabilized recording system for car-to-car filming.
Long story short, we have excellent equipment for every situation imaginable.
3x Avid Media Composer editing rooms, NEXIS shared storage
Support for all professional video formats (DNxHR, Apple ProRes) up to 16K resolution
Grading using the highest level of DaVinci Resolve (post-production software)
Dolby Digital 5.0 or 5.1 surround sound
Image retouching for defects, including: changing texts/lettering, changing colors, etc. We use Adobe After Effects and Fusion.
Advanced work with CGI data.
Production Truck (OB Van)
Our 4k/HDR production truck is a modern piece of equipment that can handle up to 12 cameras at a time. It's unique in that it can be easily disassembled and used as a "portable production truck." We are the only ones that can build a full-fledged transmitter in a room (transportable building, etc.). This is a huge advantage wherever there are problems with parking and space.
We can, of course, also work in a standard production truck format, which includes voice communications and everything else you need.
The car is equipped with 4K Panasonic AK-UC3300 UHD studio cameras
Broadcast-quality lenses, including stabilized Fujinon SuperZoom lenses (HA42x9.7BERD-U48 W. TRUNK CL501A-2) with a 42x zoom and stabilized Fujinon SuperZoom lens 4K Premier UHD UA107X8.4 Box-Type 107x.
Fujinon standard zoom lenses (ZA22x7.6BERD-S6) with a 22x zoom
Fujinon wide-angle zoom lenses (ZA12x4.5BERD-S6) with a 12x zoom
Panasonic AK-UCU600ESJ Camera Control Units
AK-HRP1000GJ Remote Operation Panel
Sound Truck
We can also record sound in superior quality.
The system is equipped with a digital 48-input Allen Heath SQ6 mixing console with a sampling frequency of 96kHz. The output is protected by a TC Electronic transmission processor, enabling us to comply with the R128 EBU transmission standard.
The set contains 8 microport channels from the Sennheiser broadcast series, 2 handhelds from the Sennheiser broadcast series, a wireless command for the moderator, and 2 noise microphones.
SAT Plus & FilmTeam 4K OUTSIDE BROADCASTING VAN
SAT Plus & FilmTeam 4K OUTSIDE BROADCASTING FLIGHT CASE SOLUTION
We can produce both 2D and 3D animation graphics. We do post-production special effects (e.g. CGI) and other graphic elements for videos, plus 3D modelling and rendering.
We can do all the graphic design and effects for events, concerts, conferences, shows, broadcasts, and online streams. We will then process this graphic content into the image, onto LED walls, or through projections, etc.
We can also process our graphics to be interactive, responding to changes and stimuli in real time, or they can be synced with lighting effects and sound.
We can offer a 3D virtual studio with green screens, chroma key backgrounds, composite digital backdrops, virtual backgrounds, and virtual camera angles.
We work with the following software:
3D:
Blender, Cinema 4D
Video:
Adobe After Effects, Adobe Premiere
Realtime 3D, graphics processing:
Ventuz, Vmix, Resolume Arena
More information can be found at www.filmpixel.cz
We often witness in our work how things can get unnecessarily complicated, especially at large institutions (agencies, television stations, etc.). It doesn't have to be this way, of course, but oftentimes it is. Lots of people will try to interfere with lots of different things, and sadly this will usually result in a negative impact on the final outcome. But we can help you avoid all that. It's always much easier (and cheaper) for the client and the creator to agree on things together directly, without the need for a middleman. Our aim is to do away with all those pointless intermediate steps that involve various programmers and accounts… and in turn, this will eliminate costs for assistants, receptionists, security guards, and company cars.
We want to work directly with the client and hear his/her wishes, ideas, and opinions. And we want to answer directly to the client as well.
FilmTeam is not a big corporate office. But of course, if the nature of a particular contract calls for it, we do cooperate with high-quality professionals in all the necessary areas: lighting, drones, and camera cranes, as well as make-up artists, costume designers, actors, and musicians, etc.
We're very good at what we do and we're committed to making things work for you. Give us a try.
Contact us
info@filmteam.cz
Císařská louka, 150 00, Praha 5
How to find us
The FilmTeam office is located on a houseboat on the island of Císařská Louka in Prague. You can reach us by car (parking is not a problem), by ferry, or by your own boat. If coming by public transport: It's a short walk from the Lihovar bus/tram stop (in Zlíchov).